Ian McMorrin

1938 - 2017
link to Ian McMorrin Photographs


This book is from personal letters to his parents in Zimbabwe and reports

from Antarctica

I have uploaded the eulogies given by myself and our two daughters. Anna and Flora on November 4th. 2017 Link
Gaynor Mc
Morrin
Latest Pot
Still painting sheep!
Paintings getting ready for Art in Picton in the Graham Sutherland Galleries, Picton Castle, The Summer Exhibition in Tregwynt Mansion and The Guildhall. Cardigan, Fishguard Arts Society Exhibitions


.




Enjoyed working on 'Fingers of Land ' an extraordinary new piece by Jon Gower for 'Ar Ymyl y Tir

' On Land's Edge. Working with Tim Wickenden we put together a film which roughly co-odinated with the spoken words.




The work used words to describe Fishguard, and Goodwick, it's landscape, it's history, both ancient and modern through lyrical poetry and drama which echoed the grandeur and familiarity of the place

.
This was part of a new Festival which is hoped to run in future years using local voices, talents and skills. More about can be found on the Theatr Gwaun website.
Concurrently with it and until October 9th Fishguard Arts Society put on an exhibition of paintings and photographs which reflected the theme.



A new ceramic work for this year's Summer Exhibition in Tregwynt Mansion for FAS.



The Fraility of humans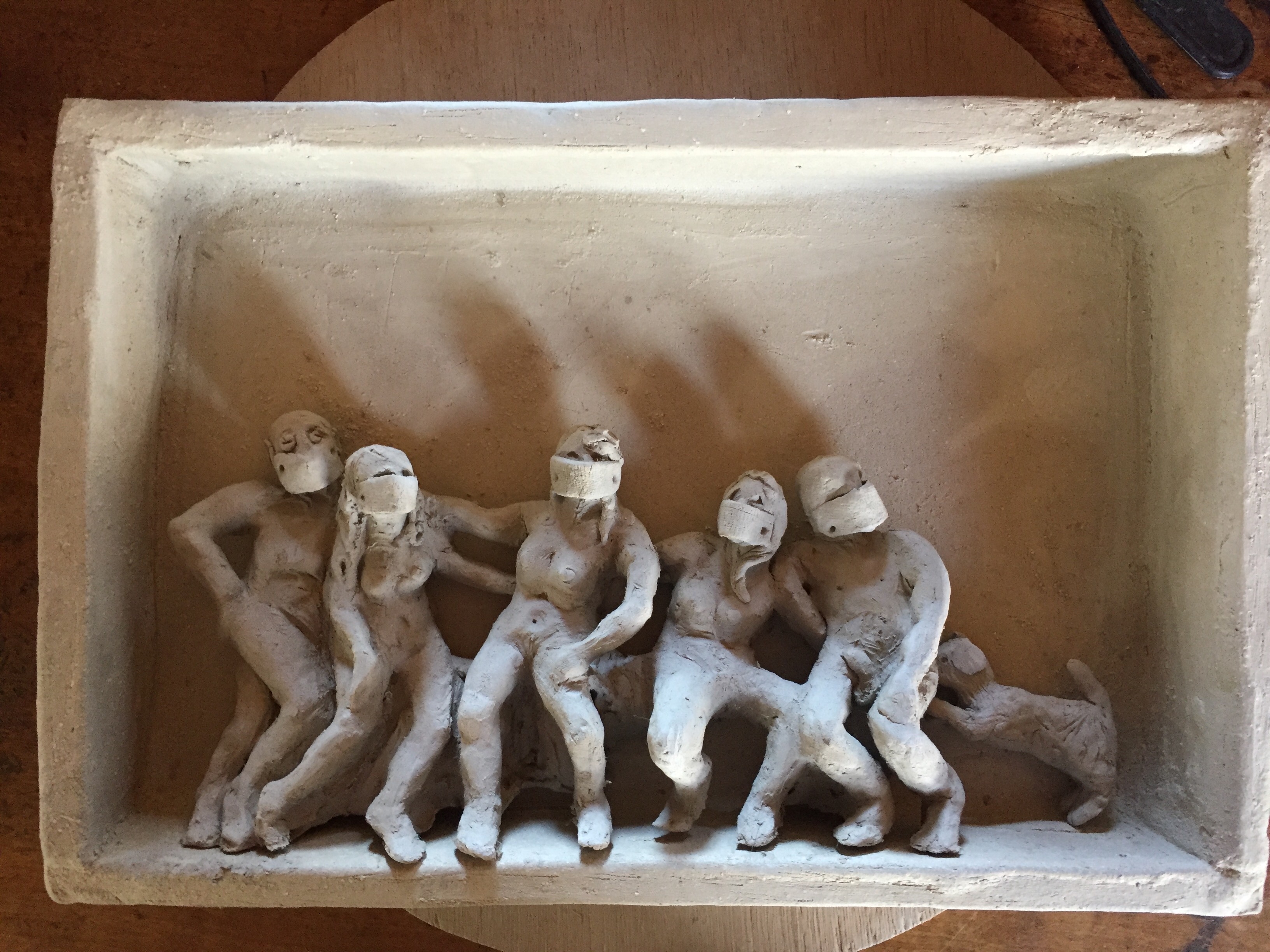 ---


This sculpture was for the FAS Summer Exhibition in Melin Tregwynt
held in the last two weeks
of August
. Initial stages.

The Aberbach Mermaid
Photographs of the Exhibition and our Winter Exhibition in Martha's, Theatr Gwaun, Fishguard can be and our Zoom portrait drawing can be seen on
http://www.fishguardartssociety.org.uk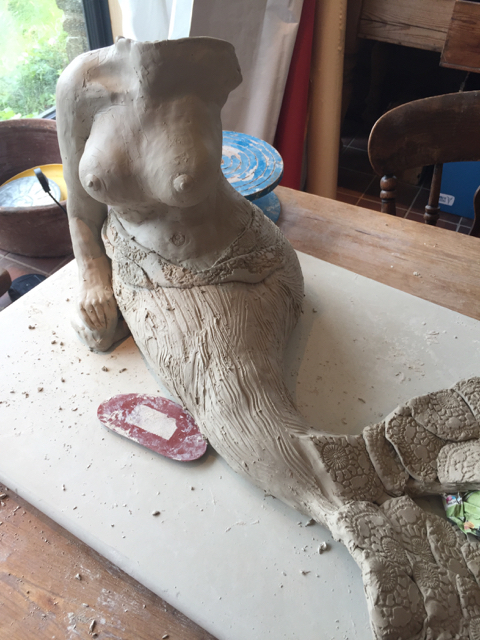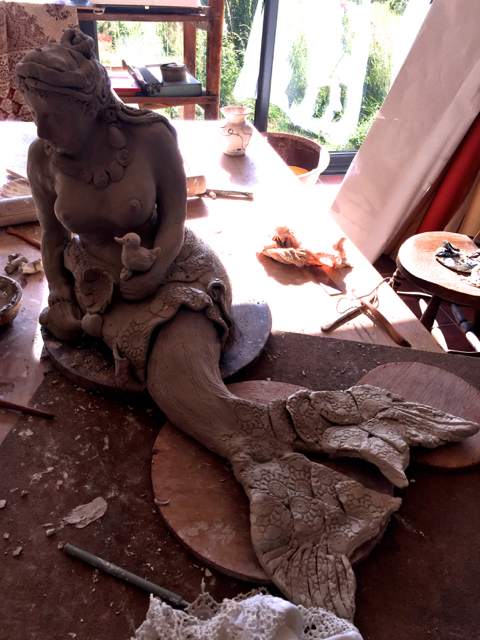 ---
One of my delights has been walking the Wales Coast Path from Pembrokeshire to Chepstow, very slowly week after week, except when I was in Mexico and India. The walk was driven by my lover and friend Clive Jones, who had already walked the top part from Deeside.
The walk, through varied landscapes and the difficulties we encountered, finding routes and time opened up for us more of the beauty and diversity of Wales.
Photos on here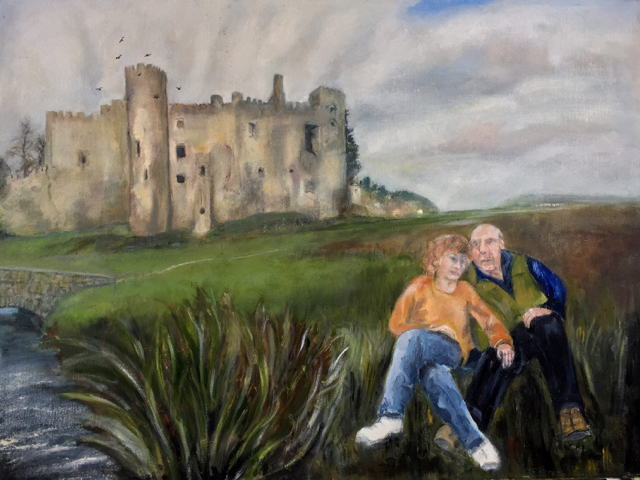 Castell Talacharn
Putting figures into landscapes was one way forward for me to recognise the loss of human contact I was feeling during the months of isolation
we have experienced. Below are a selection of Life drawing figures pasted into an empty Fishguard...and a drunken Dylan Thomas



Work for the Christmas Art Market in Tregwynt Mansion. Our last display/exhibition 2019
Fishguard Arts Society
---
Contact : gmcmorrin@gmail.com