supported by
Wales Arts International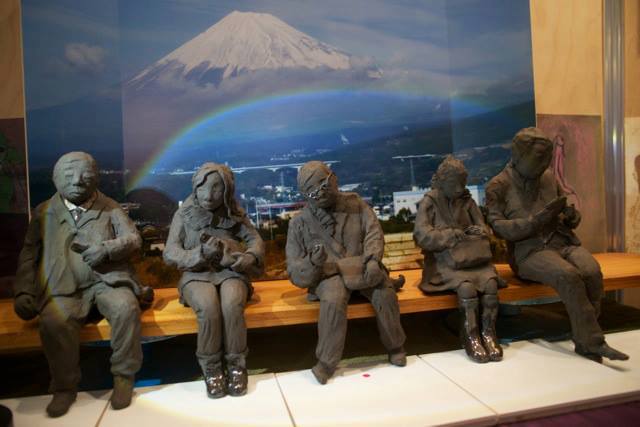 'Train People' Stoneware



''Part of my work for this exhibition was centred on passengers
in trains and on railway stations in Japan and take the form of
sculpted

figures and paintings and film.




Much of the idea for working with the 'people' theme

comes from the the catastrophic events in Fukushima.




The images I have used are either engrossed in an electronic world

or a 'safe' world protected by a flimsy medicated mask.


or in theirye-worlds; oblivious to the landscapes they are travelling across. Makiko's images, which share their space, may be fellow travellers.
Or they may be manifestations of online activity; remote partners viewed on I-pad screens in 'skyped' conversations. The viewer is left to interpret these contrasts of style and ambiguities of juxtaposition.


Makiko Berry has provided images of her 'People' paintings and these have

been used to decorate tea bowls and appear in my film 'Train People' and in painting.

'Dialogue'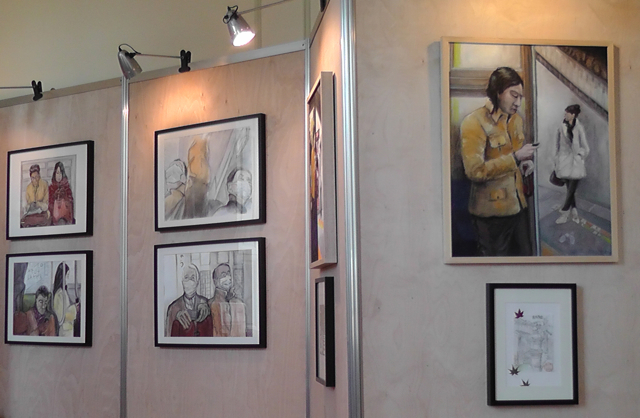 'Train People'
Film with Makiko Berry's images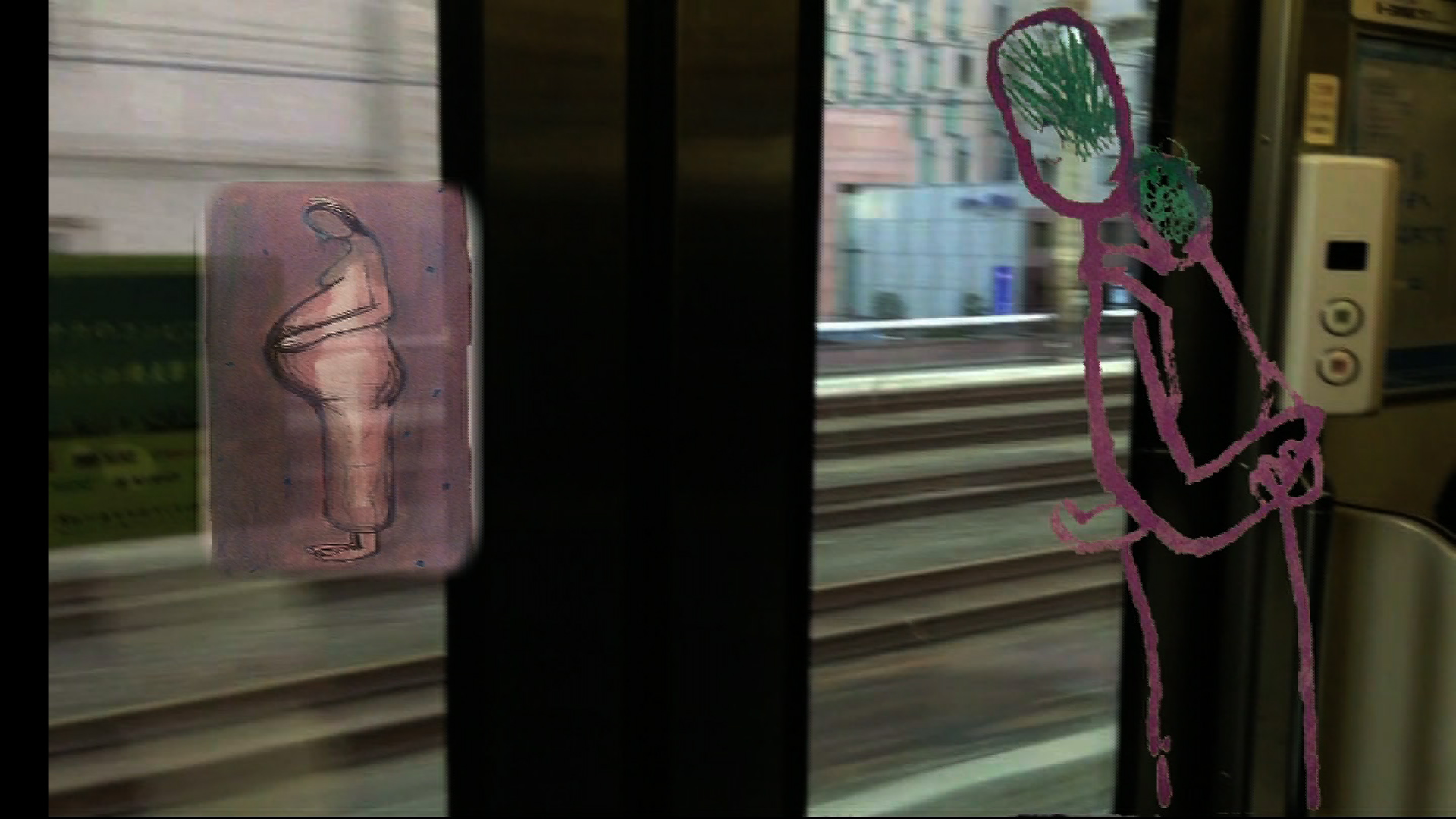 This film was shown in the Dialogue Exhibition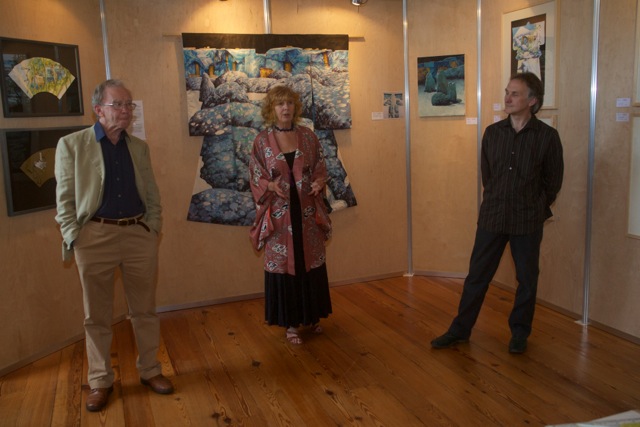 'Opening'
Ian McMorrin, Gaynor McMorrin, Glenn Ibbitson
painted Kimono and fans by Glenn Ibbitson photo:Philip Clarke
information on Glenn's work can be seen on
smokingbrush.wordpress/2013/7/20/inspired-by-japan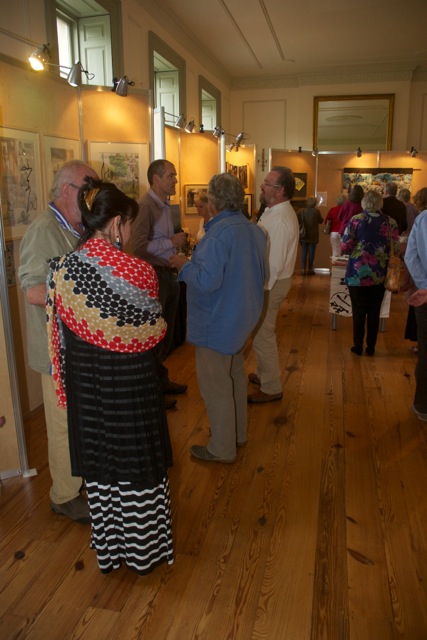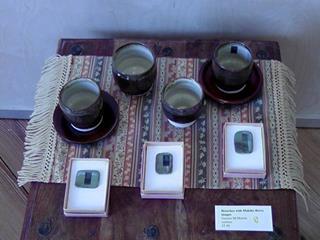 tea bowls, Gaynor McMorrin
Detail of Japanese artist Makiko Berry's images on tea bowls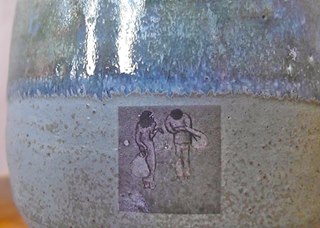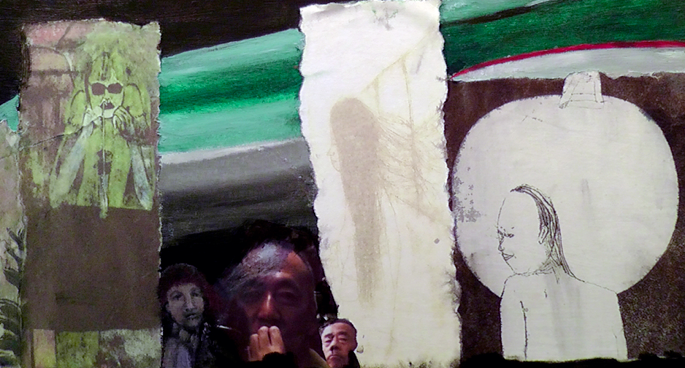 Collage with 'Makiko Berrys images